Camp Sankanac is a non-denominational Christian Camp and retreat facility located between Reading and Philadelphia. We exist to encourage youth and adults to accept Christ as Savior and Lord and to lead them to mature in their Christian walk. This purpose is carried out through exciting summer youth camp programs, retreats for adults and children, and educational initiatives. Our facility also provides a great environment to host a variety of functions.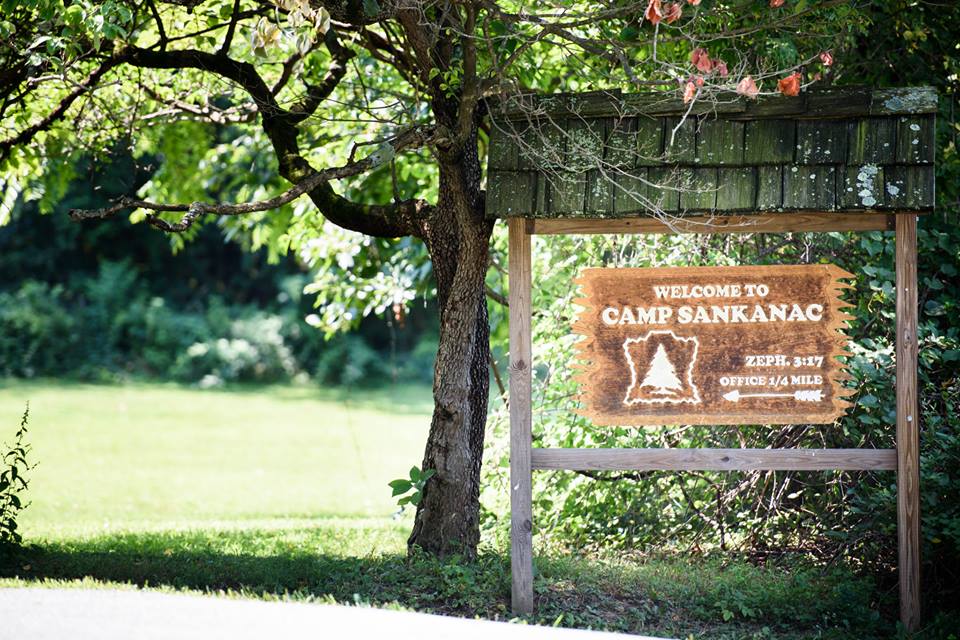 What others are saying about Camp Sankanac
Our girls had the week of their life!! They've never been away from is for more then a night, so we were nervous. But, they absolutely loved it. They made friends and made so so many special memories. They learned about God through his Word and through songs they still sing together.
It was an amazing weekend!  The speakers were great, the rooms were so comfy and beds so restful, great food, perfect weather, nice campfire on Friday night……the stars were so bright, (many of the ladies commented on that) and no mosquitoes or bugs to ruin our praise and testimonies around the fire.  Everyone wants to come again! and bring more ladies next time!  The Lord worked in many hearts we were challenged, encouraged and convicted to be rooted in Christ. We can't thank you and the staff enough!
"I think Camp Sankanac is an amazing place to see God at work! You can see prayers answered and a life changed in just a few days…and not just for the campers, God is also at work in the staff. I've learned so much serving at Camp Sankanac, I've met great friends, had tons of fun and have seen God do some awesome things!"
My son loved the boys camp at Sankanac! I definitely noticed a positive change after my son returned home from camp. He seemed so refreshed and relaxed. He came home with a heart of caring toward others. He was more patient and understanding of his younger siblings. Each staff person impacted my son in a positive way.
What Makes Sankanac so Special?
Why choose Camp Sankanac? There are plenty of other great camp and conference centers out there, right? Everyone who comes to Camp Sankanac says there is no place like it. So, what makes Camp Sankanac so special? There are endless answers to this question, but here's four:
We exist to encourage youth and adults to accept Christ as Savior and Lord and to lead them to mature in their Christian walk. This purpose is carried out through summer camp programs, retreats, and educational initiatives. The Gospel and God's Word is central in everything we do.
We are located right between several major cities (Philadelphia, Reading, Harrisburg, Wilmington, Lancaster), yet our Camp is in a quiet, forested and historic area nestled along the beautiful French Creek. It's a perfect getaway for your child, family or church!
We are located in a beautiful and historic area. Many of our buildings date back into the early 1800's. Two camps were already using the property before BCM Intl. purchased it in 1941. Since that time, we've made an effort to keep all this history alive.
We are made up of almost 80 years of staff, campers, alumni, partners, and many others. It is these special people that make Camp Sankanac unique and special. We now have both new families, and multi-generational families attending Sankanac.
Ready to Experience Camp Sankanac? Check out the following opportunities!
FUN, SAFE, & LIFE-CHANGING
We've been offering summer camps for almost 80 years, and over the years, we've gotten really good at it! With overnight camps, day camps, horse camps, basketball camps, and camps options for those with physical or developmental disabilities we are sure that we can offer a camp program that fits the interests of your child and the needs of your family.
Whether your a pastor, youth group, church congregation, or a family you could benefit from retreating from the fast-paced world around us to rest, relax, and reconnect with God and/or with others. Enjoy our comfortable accommodations, fun activities, delicious meals, and the peaceful grounds here at Sankanac.
RETREATS, FAMILY DAYS, & OPEN HOUSES
Throughout the year Camp Sankanac offers a plethora of family friendly events including retreats for multiple ages, family fun days and open houses. Many of these events are even FREE for families to attend so be sure to mark your calendars! We have events going on Fall, Winter and Spring.
FUN, EDUCATIONAL, & HANDS-ON
Camp Sankanac offers multiple educational experiences such as our outdoor education program, underground railroad exhibit, and creation exhibit. These educational experiences are perfect for a school field trip, home school co-op, or even just a family outing. Why not bring your group to Camp Sankanac and enjoy the day learning about God's creation or some of our fascinating history?
Working at Camp Sankanac is more than just a job (even though you do get room + board + a salary), it's a ministry opportunity! You don't have to go around the world to make disciples, share the Gospel and make a difference in someones life. You can do it right here. Any staff alumni will tell you that their time spent here was some of the best & most meaningful weeks of their life!
GAME DINNERS, HUNTING-TV, & SPECIAL EVENTS
The Call Outdoors, a ministry of Camp Sankanac, uses hunting and the outdoors as an avenue to share the Gospel of Christ and to edify and encourage believers in their daily walk with the Lord. Some of our ministry tools are church game dinners, evangelistic hunting DVDs, special events, local hunting outings, and more! All of these aspects of ministry are used to spread the Gospel. In the last 5 years we have been blessed to present the Gospel to over 6,000 people so far and have seen the Lord bring over 800 people to Himself!
Looking for more information on Camp Sankanac?
Want to stay in the know?
Want to stay up to date on all that God is doing here at Camp Sankanac? Sign-up for our regular newsletters and email communications!