Planning your next event ?
Our facilities can be rented for a variety of types of gatherings whether you are looking for outdoor adventure, a scenic wedding venue, or the perfect retreat location for rest, relaxation & reconnecting.
To learn more about our rental options please contact us at guestservices@campsankanac.org or call us at 610-469-6320.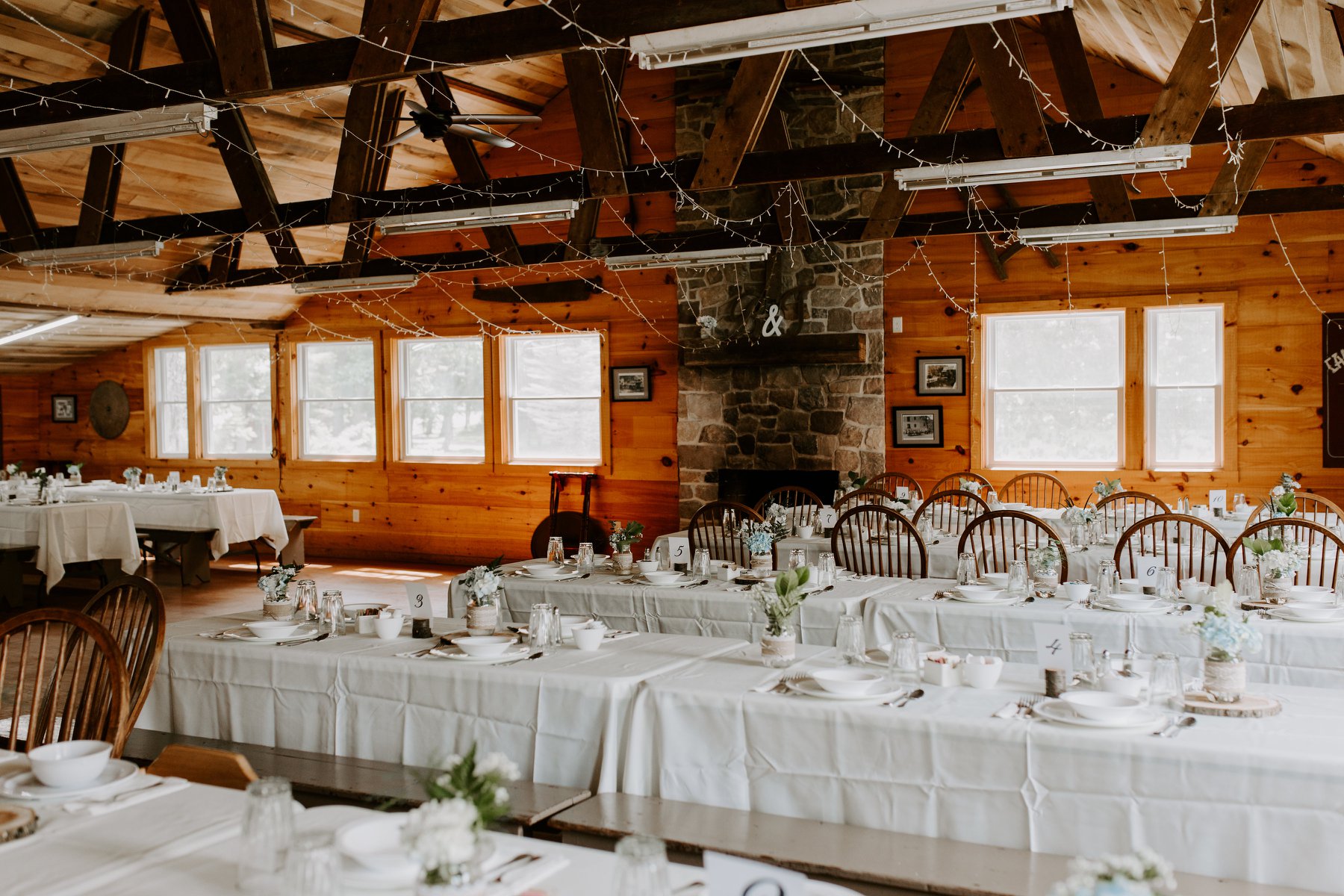 Free

get away for pastors or those in full-time ministry!
The Jan Coudriet Gymnasium
We have a brand new gymnasium building! This beautiful facility is the perfect addition for your retreat or your next sporting event! The gymnasium is surrounded by scenic and peaceful grounds.
Full-size basketball court or up to two full-size volleyball courts
Meeting/break-out room that seats up 40

Entryway/lobby

Restrooms
On-site/handicap accessible parking
The Traber Center is an up-scale, all-inclusive and private facility. Surrounded by scenic and peaceful grounds, our Traber Center provides a relaxing environment to hold retreats, conferences, seminars, workshops, and church picnics. The Traber Center is to be used only for religious training & Christian faith-based events.
Multi-purpose room which can accommodate up to 150 seated lecture style or 100 for a meal
Comfortable lounge with fireplace
Delicious meal service prepared by our onsite chef
15 overnight guest rooms accommodating up to 60 people
The Parker House facility is a beautifully converted farm house that is ideal for smaller retreat groups. Overlooking the French Creek, the Parker House is a tranquil get away accommodating 22 overnight guests. If your group exceeds 22, the adjacent and cozy Banks Cabin is available at no additional charge other than your price per person rate and sleeps 8 additional guests.
Renting main camp allows your groups to experience the heart of Camp Sankanac's facilities and property. Main camp includes our gorgeously restored Mill building, Scott House, Cliffside cabins, Pinesite, the Chapel and various other buildings and rooms all nestled along French Creek. For more information email guestservices@campsankanac.org or call our office at 610-469-6320.
Large dining hall that seats 200
Heating and A/C
Sound system
Overhead video projector
Large commercial kitchen
Outdoor grill
break-out space
Large lounge/meeting space with fireplace

Game room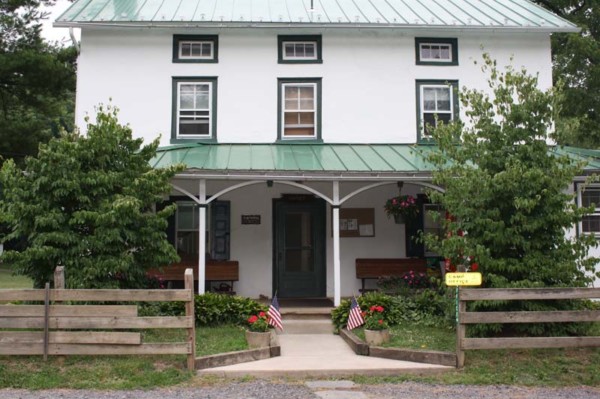 Four cabins with 6 bunk beds
Each cabin has a private bath
 Sleeps 48
Winterized
Large meeting space that has a sound system
Seats 200
Seven rustic cabins
5 bunk beds in each cabin
Sleeps 70
Separate bathroom facilities
Six rustic cabins with six bunk beds and separate bathroom facilities (sleeps 72)
Covered pavilion
Swingset, slide
Volleyball net
Soccer field
Obstacle course
Outdoor fire pit
Chapel (seats 75)
Creation Exhibit
Underground Railroad Exhibit
Apache cabin with private bath (sleeps 4)
In addition to renting our facilities, we offer the opportunity to rent several activities like paintball and arrow tag. These rentals are perfect for a birthday party or other types of groups. For more information email guestservices@campsankanac.org or call our office at 610-469-6320.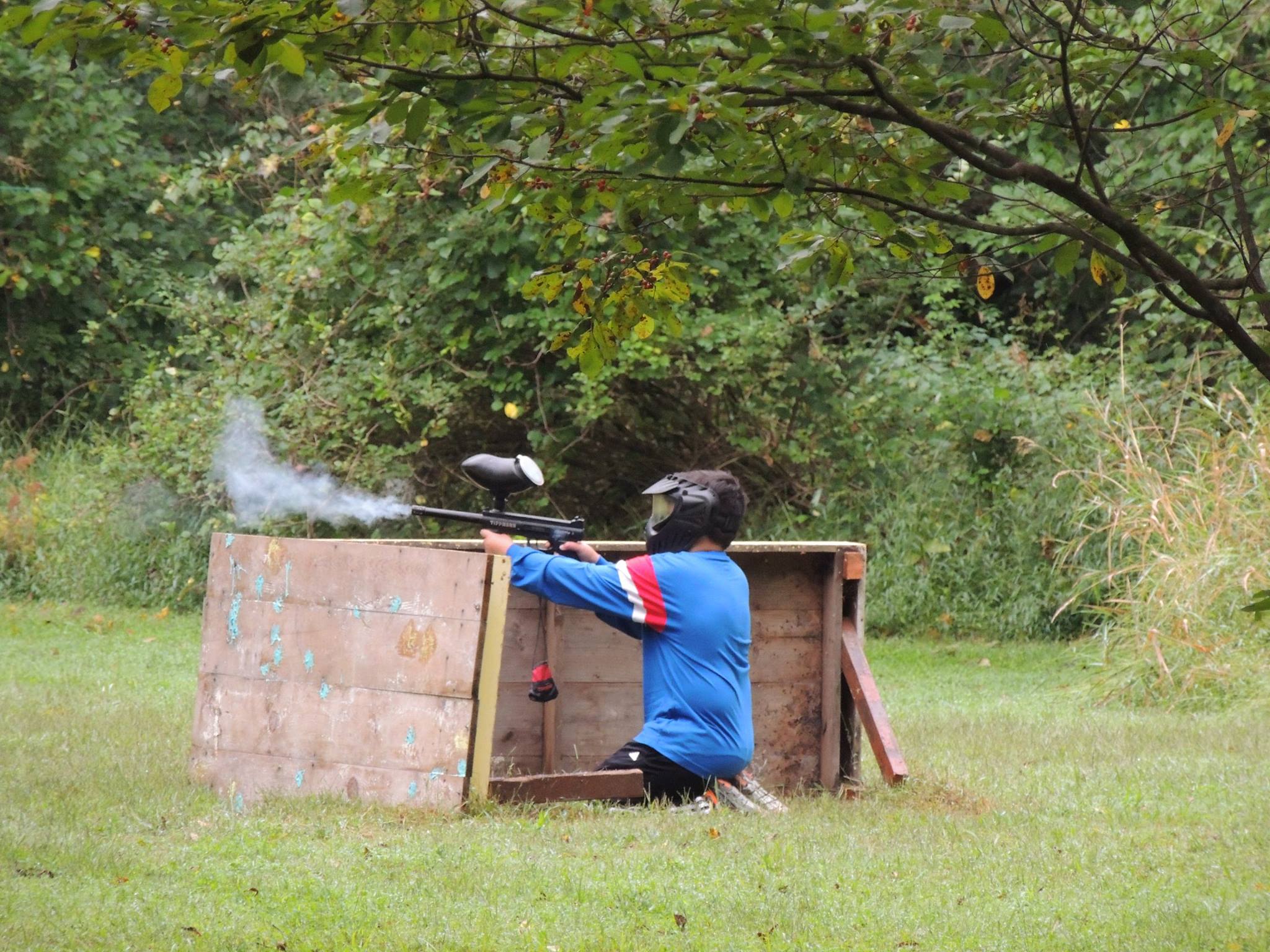 Over 40 paintball guns & masks.
Dynamic woodsball course
Arrow tag equipment including bows, arrows, masks & more!
Rental Amenities & Activities
Up-scale retreat center with hotel-style accommodations.
Comfortable lounges and break-out spaces
Three different kitchens and dining hall options
Four-story Converted mill building with bathrooms, dining space, kitchen.
Winterized & Non-winterized cabins
Two-story building with lounge, break-out spaces, kitchen, dining space, game room, large outdoor deck, multiple bathrooms and dormitory-style bedrooms.
Arrow Tag*
Blacklight Doge Ball*
Boating
Canoeing
Camp-outs
Fishing (publicly stocked French Creek or our private pond)
Miles of hiking trails Hiking
Kayaking
Paintball*
Swimming
Tubing
Disc Golf
Hayrides*
Underground railroad exhibit*
*Additional cost may be required and separate rental options available
Want to stay in the know?
Want to stay up to date on all that God is doing here at Camp Sankanac! Follow us on our multiple social media accounts or sign-up for our regular newsletters and email communications!
Sign up for our newsletter!