Dear Friends of Sankanac,
For many years, having a gymnasium building onsite at Camp Sankanac was a dream that our previous leadership had. In Recent years, that dream became a pressing need as God continued to dramatically grow and bless the ministries at Camp Sankanac. A few years ago, we felt the timing was right to move forward with turning that dream into a reality. Fast forward to today, and by God's faithful provision, the generous support of many partners, and countless hours of dedicated work, we are nearing the completion of this project! But there is still work to be done!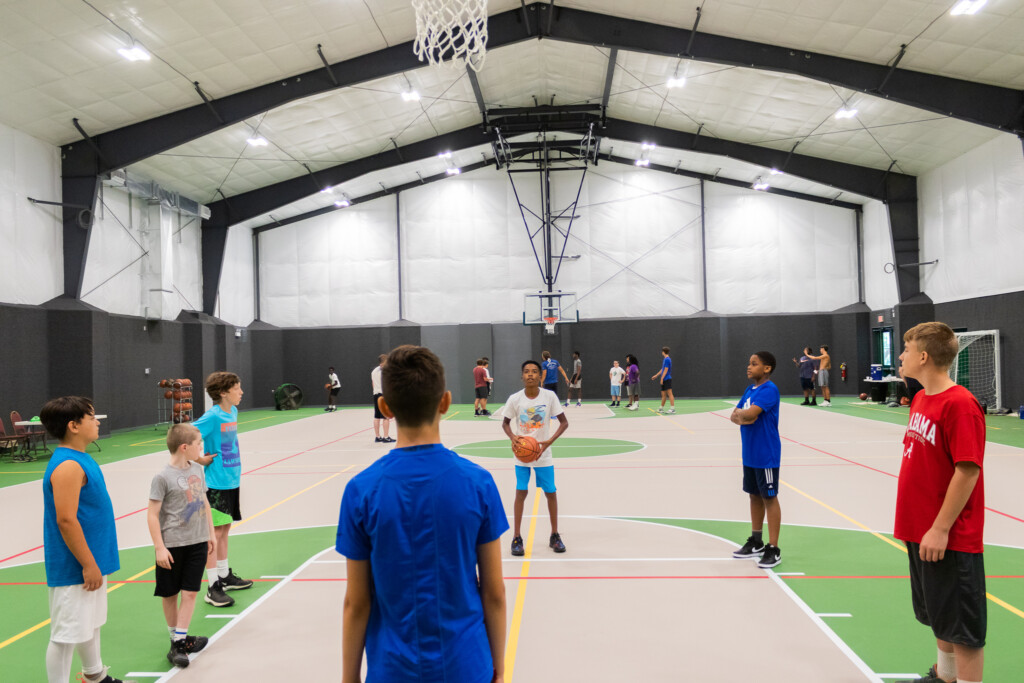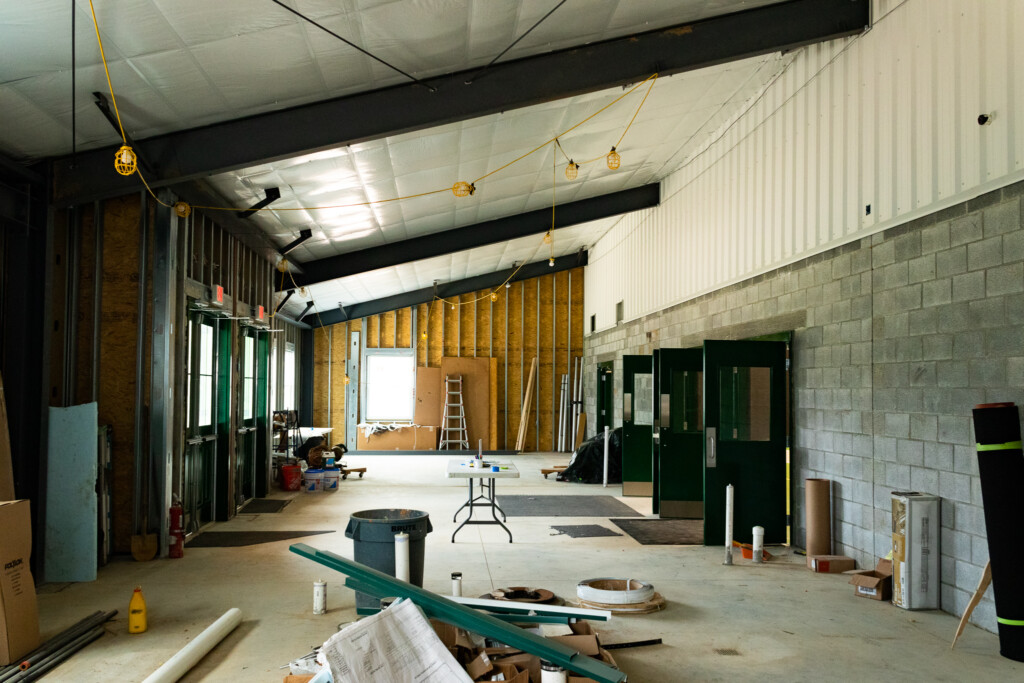 We still need to raise approximately $140,000 to completely finish the entire gymnasium project (Our goal is to finish before the end of 2022).
We ask that you would prayerfully consider partnering with us to raise the funds necessary to build this project for the glory of God and to help advance the ministries of Camp Sankanac that enable us to reach thousands of youth and adults with the gospel of Jesus Christ each year!
We praise God that we were able to complete the Gymnasium area of the project in time to use this summer. In order to do that, BCM fronted the cost for the flooring, sports equipment and HVAC system. Our goal was to pay down $160,000 by the end of 2021 (We have recently completed this goal!). This winter our goal is to complete the bathrooms in the front of the building, in order to do this we estimated we needed $64,000, already this amount has been raised! Our goal is to finish the interior of the front section of the gym (Bathrooms, meeting room, storage room and lobby) before summer camp 2022. In the fall we plan on finishing the exterior of the gym project (rock facing, landscaping, and final paving of the gym road and parking area). To completely finish this project we need to raise approximately $140,000.
Will you help us reach these goals in order to keep the project moving forward? Because of the growth we have been experiencing, finishing this Gymnasium project is critical for us to meet needs of our retreats, rental groups, and our summer campers.
Provide a large, safe indoor space options where we can take larger groups of campers during rain, thunderstorms and inclement weather during our summer season.
Provide indoor activity space for off-season retreat groups. We currently lose potential retreat rentals due to the lack of a gymnasium space. It is difficult to program our own retreats without a large, indoor and heated activity space.
Provide a large enough space to gather our entire camp for worship and devotions. As our registration grows we are no longer able to house the entire camp at one indoor location (formerly the Chapel).
Located on the corner of Bertolet School Road and Timber Lane
Gymnasium

(done)

Lobby

(in progress)

Bathrooms

(in progress)

Meeting Room

(in progress)

Parking

(in progress)
Framing, plumbing & electrical started in the front section of the building

Money for the bathrooms raised!
Only $140,000 left to go to completely finish the project!
Finished installing the septic system
Finishing the preliminary work before the building phase.
Poured the cement footers and supports for the steel structure
Finishing putting up the steel structure
Finished putting on the roof and siding.
Finished the foundation
Windows and doors installed
Gym carpeted walls finished
Base for the climbing wall installed
Basketball hoops and volleyball nets installed
Gym flooring put down
Help turn this dream into a reality! This Gymnasium building is becoming a critical need as God continues to grow our existing ministries and opens up new doors and opportunities to fulfill our mission of seeing children and adults grow in their relationship with Jesus Christ! The dream is not just to have a new building, but to be able to continue to provide increasingly excellent camping programs to children and adults who come to Camp Sankanac. We are so thankful for those who have already partnered with us through prayer, giving, and promotion!
Want to stay in the know?
Want to stay up to date on all that God is doing here at Camp Sankanac? Sign-up for our regular newsletters and email communications!