Focus: Doctrinal studies & the communication of them.
Our Summer Internship is for staff who are serious about gaining knowledge and experience in Biblical teaching. Participants will have the opportunity to immerse themselves in the richness of Bible doctrine through lectures from Dr. Mike Stallard, personal study, hands-on teaching experience (reaching campers of different ages) and accountability. We are so excited to offer this program for those who wish to further their education and dig into God's Word with us this summer! For more details and to apply, please see below!
To learn more about Camp Sankanac, contact us at info@campsankanac.org or call us at 610-469-6320.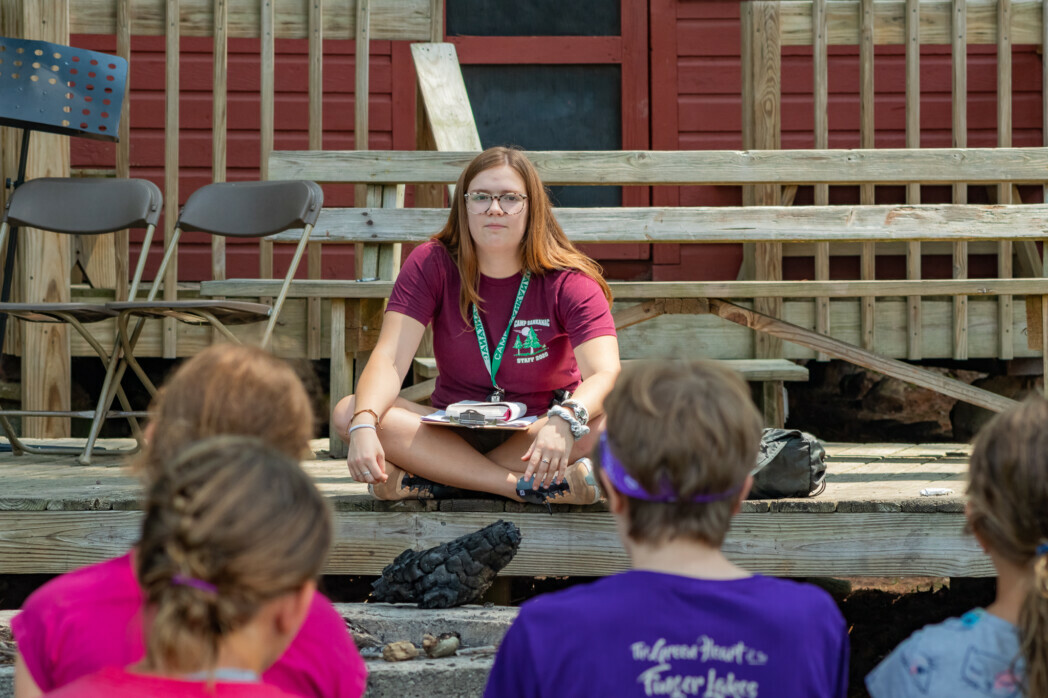 – 9 week Program
– 3 Lecture Sessions with Dr. Mike Stallard (beginning, middle & end of internship)
– Weekly accountability/evaluation/scheduling with Dave Stallard
– Certificate of Completion provided for those who finish the program.
– Many hands-on opportunities for teaching the Bible!…
Overnight Camp evening sessions (30 min)
Day Camp Bible (20-30 min)
Lunch time devotions (5 min)
Support staff-devotions (20-30 min)
Support staff gym devo (15 min)
Cabin Devotions (10 min)
Morning Bible Class (30 min…for those who are hired as Village Directors only)
– Excellent chance to dig into God's Word
– Perfect way to gain crucial experience teaching God's Word to kids in both formal and informal settings.
– Looks great on your resume!
– The program offers Biblical perspective and insight and will help interns immerse themselves in the richness of Bible doctrine and facilitate them to share it with others.
-Must be 18yo+
-Application/Reference process required
Dr. Mike Stallard is the Director of International Ministries for the Friends of Israel Gospel Ministry.  He taught theology for 22 years at Baptist Bible Seminary in Clarks Summit, Pennsylvania where he also served as Director of Ph.D. Studies and Professor and Academic Dean.  His main areas of teaching are dispensational premillennialism, ecclesiology, and theological method.  He is the founder and moderator of the Council on Dispensational Hermeneutics.   He has authored several articles for publications such as The Journal of Ministry and Theology, The Baptist Bulletin, The Conservative Theological Journal/Journal of Dispensational Theology, Bibliotheca Sacra, Israel My Glory, Answers magazine and The Dictionary of Premillennial Theology.  He has authored two books – The Early Twentieth Century Dispensationalism of Arno C. Gaebelein (Edwin Mellen Press) and The Books of First and Second Thessalonians: Looking for Christ's Return (AMG Publishers) and edited a third book entitled Dispensational Understanding of the New Covenant (Regular Baptist Books).  He is currently writing an exegetical commentary on the book of Revelation.  Dr. Stallard has been a frequent speaker at the Conservative Theological Society, The Evangelical Theological Society, the Council on Dispensational Hermeneutics and the Pre-Trib Study Group.  He has several years of experience as a lead pastor, including inner-city church planting.  He is the founder and director of the Mission Scranton Urban Outreach Ministry and the founding pastor of New Life Baptist Church in Scranton, Pennsylvania.  Before going into full-time ministry, he was an aerospace engineer including working on F-16 jet fighters for the Israeli Defense Force in Israel.  Mike lives with his wife Cindy in West Chester, Pennsylvania.  They have three grown children.
Want to stay in the know?
Want to stay up to date on all that God is doing here at Camp Sankanac! Follow us on our multiple social media accounts or sign-up for our regular newsletters and email communications!
Sign up for our newsletter!