These sessions fill up quickly!
Camp Sankanac horse camps are run by equestrian professionals. Horse campers are sure to get plenty of time with the horses, not only riding and having a blast but also learning important riding and horse care techniques. Our horse camp programs give campers the best of both worlds… lots of time with the horses (individualized and group riding instruction, trail riding…even creek stomping with your horse!)… AND all the best of Sankanac (Bible study, pool, boats, waterslide, crafts, camp store and more!). Campers of all riding experience are welcome. First time or advanced campers will grow in their skill. Register soon, space is limited!
Horse Campers will be housed together at our Parker House facility. Campers ages 8-11 will be housed in one bedroom and campers ages 12-16 will be housed in another. Each bedroom will have a Horse Camp Counselor. At the barn, campers will be trained in grooming, tack, feeding, general care, equine anatomy, safety, riding instruction and much more. Our instructors do a great job incorporating fun games and a wide variety of activities in an educational and safe setting. Campers of all riding experience are welcome! First time or advanced campers will grow in skill under our staff's professional and nurturing instruction. If you're looking for an awesome, affordable, overnight summer horse camp experience, look no more! Space is very limited!

Campers are allowed to bring their own horses but are responsible for their own feed, equipment and proof of vaccines. A questioner is part of the registration process for those interested in this option.
If you need more information or have any questions, please contact us at info@campsankanac.org, or call 610-469-6320.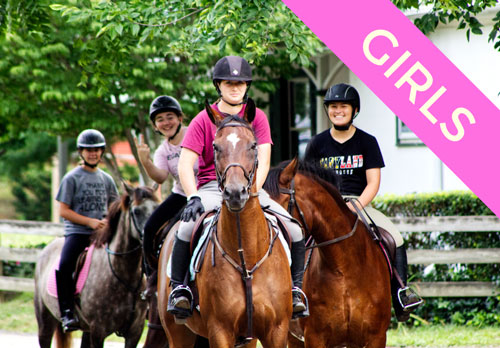 Overnight horse camp is sure to be a week you will remember for a long time! Throughout the week each camper will get to care for, ride and learn about horses. Daily lessons, crafts, Bible study, barn chore time, and swimming will fill the day, as well as special activities like trail rides, bareback riding, horse games, horse learning activities, and creek stomping/swimming with your horse. This camp is for all levels and you do not have to have experience to attend.
Overnight Horse Camp:
Girls' only, ages 8-16, Sunday-Saturday

Weeks: 1) July 16-22, Week 2) July 30-Aug. 5, Week 3) Aug. 6-12
Cost: $675
Advanced Horse Camp
Campers enjoy the same program as regular Overnight Horse Camp but receive a higher level of advanced training. In order to attend, campers must be able to walk/trot/canter confidently and must be able to tack up their horse independently.
Advanced Horse Camp:
Girls' only, ages 10-16, Sunday-Saturday

Aug. 13-19
Cost: $775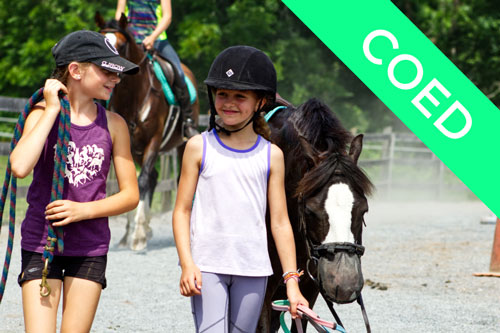 All the fun of our horse camp programs, but in a shorter day camp setting. This program is a great way for beginners to intermediate riders to be introduced to and build their equestrian skills while enjoying a little bit of camp life including the pool, crafts, and games.
Horse Day Camp:
Standard stay (9AM-4PM): $470
Extended Stay (7:30AM-5PM): $495
Coed, ages 6-12, Monday-Friday
Week 1) June 12-16, Week 2) June 19-23, Week 3) June 26-30, Week 4) July 10-14

Meet our Horse Camp Director!
Morgan DiGiosia, Horse Camp Director & Riding Instructor
Hi, my name is Morgan DiGiosia and I am the Horse Camp Director/Riding Instructor at Camp Sankanac. I have had horses since I was 3 years old and have been riding and competing since i was about 5 years old. I have competed in Hunters, Jumpers, X-Country, and Western Gaming such as barrel racing. I worked here during the summer since I was 15 years old and now have my dream job of not only teaching kids and young adults about horses and how to ride, but also sharing the gospel with them. I'm looking forward to this journey and seeing where God leads me at Stillwater Stables located at Camp Sankanac. If you have questions about our horse programs, you can contact me at horseprogram@campsankanac.org.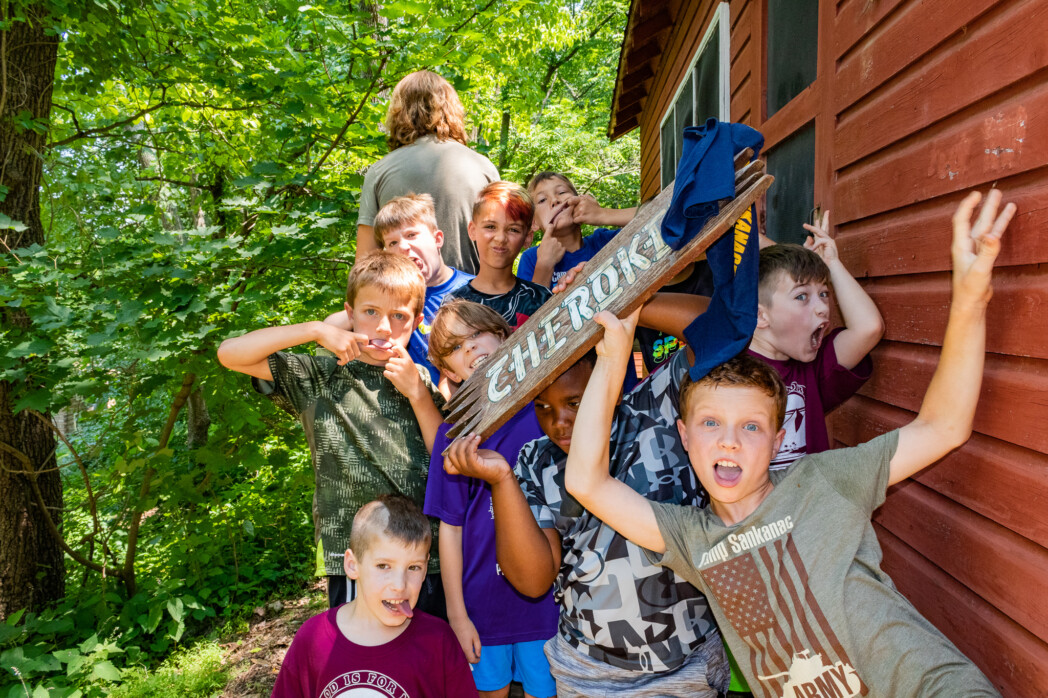 Want to stay in the know?
Want to stay up to date on all that God is doing here at Camp Sankanac! Follow us on our multiple social media accounts or sign-up for our regular newsletters and email communications!
Sign up for our newsletter!