Spring Thaw 2022 is going to be a weekend you'll never forget! We'll have some crazy ice-breakers, indoor & outdoor activities, engaging Bible Study & great food at the best place in the world to hang out! There's nothing like a good dose of Sankanac to break up your school year routine with some fresh air and encouragement from God's Word! This year we look forward to having special guest speaker Pastor Matt Ostrow, from East Brandywine Baptist Church, challenge us from God's Word! We can't wait to dig in and learn more about the Lord together.
Coed, Grades 7-12 – Cost: $85.00
To learn more about Camp Sankanac, contact us at info@campsankanac.org or call us at 610-469-6320.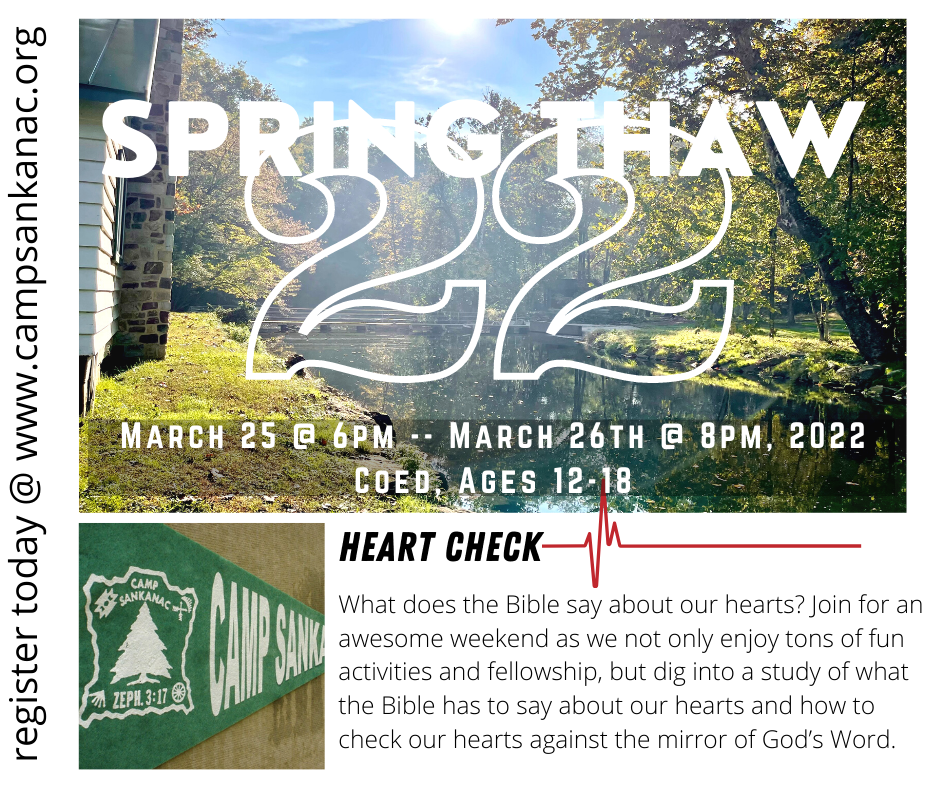 You don't want to miss out!
Spiritual Emphasis: "Heart Check"
Have you ever noticed how much the Bible talks about our hearts? In fact, the Bible is one big story of God implementing a plan to rescue us from our sin because our sinful hearts have wandered away from relationship with Him. Further, the scriptures make clear that who we are, what we do, how we think, and what we feel are all driven by the heart. Proverbs 4:23 says, "Keep your heart with all vigilance, for from it flow the springs of life." Jesus clarified that it's not what goes into our stomachs or the condition of our hands that makes us unclean but what comes out of our hearts (Matt 15). Jeremiah prophesied about a time when God would give His people a new heart (Jeremiah 31). Over and over the Bible asks us to consider the same question: What is the condition of your heart? Join us for this study at Spring Thaw 2022 where we will learn what the Bible has to say about our hearts and check our own hearts against the mirror of God's word.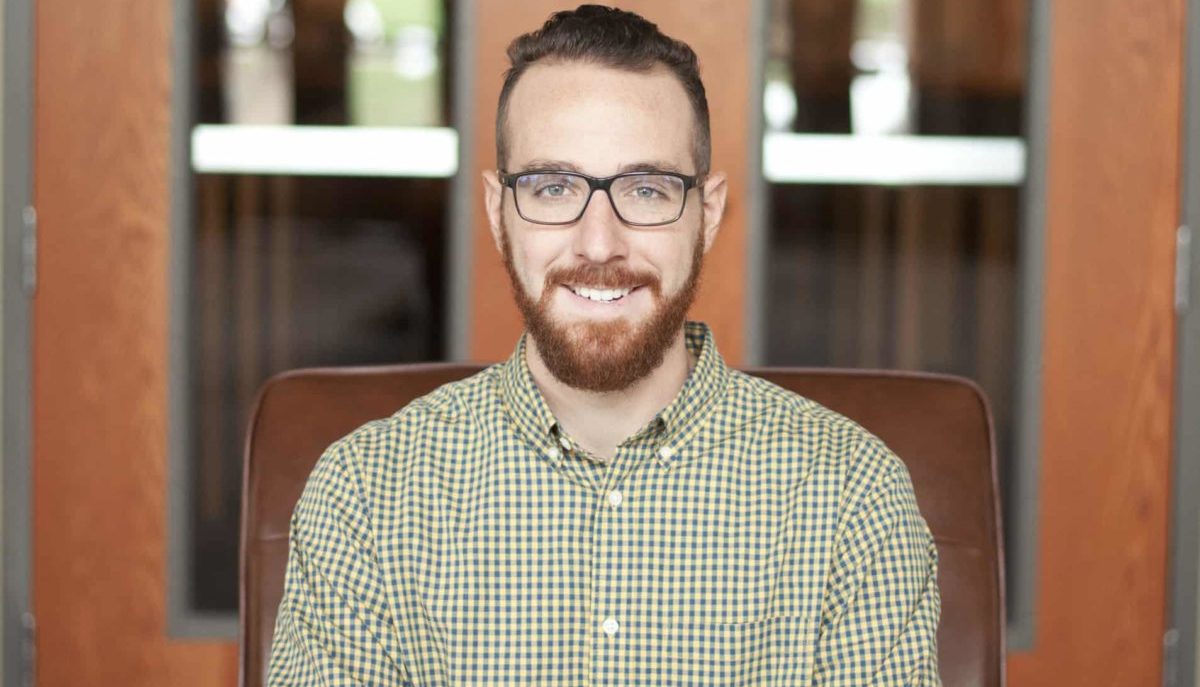 Matt Ostrow, Youth Pastor at East Brandywine Baptist Church
Pastor Matt started his ministry at EBBC in August, 2018, after 5 years of teaching math in the Public school. Matt and his Wife Samantha have a young son named Travis and Paisley their boxer. Matt has a passion for helping teens see how the scriptures are one interconnected and compelling narrative. Aside from teaching Matt loves playing games, hiking, and helping lead worship from the drums! 
Want to stay in the know?
Want to stay up to date on all that God is doing here at Camp Sankanac! Follow us on our multiple social media accounts or sign-up for our regular newsletters and email communications!
Sign up for our newsletter!