Coed, Ages 11-16
Calling all Young Engineers! Come join us as we dive into various STEM challenges that will cover a host of science topics that focus on engineering. We can't wait to discover some amazing truths about the Lord and the incredible world He created for us to explore! Registration is now open and we hope to see you there!
While engineering projects and Bible teaching are the focus of the weekend, we will also enjoy some indoor and outdoor camp activities throughout the weekend. Campers will stay 1 nights in our winterized retreat cabins and will enjoy 3 delicious meals and 1 evening snacks.
To learn more about Camp Sankanac, contact us at info@campsankanac.org or call us at 610-469-6320.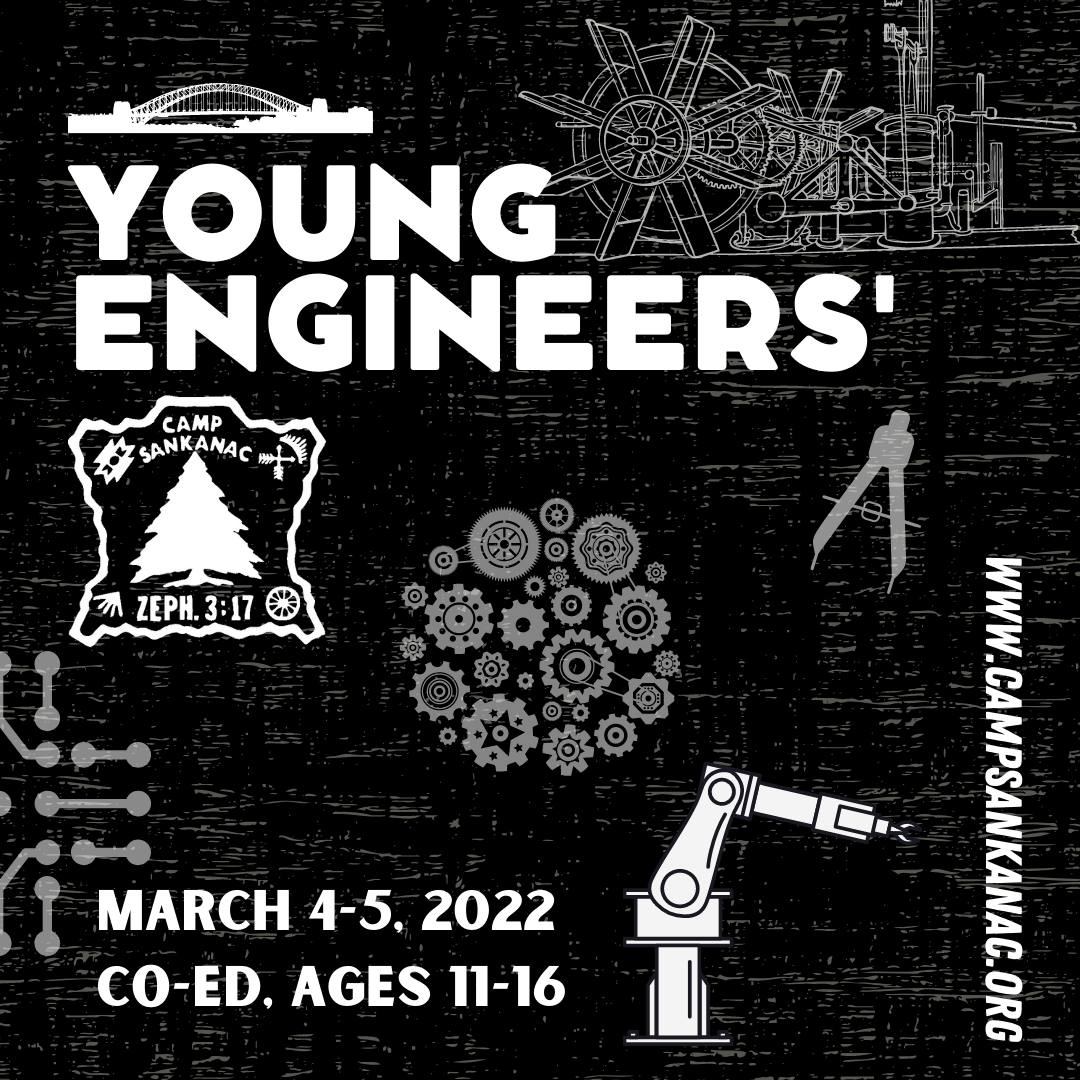 You don't want to miss out!
We have been praying all year that your child is continuing to grow in the Lord. And we are specifically praying that that this weekend will be a refreshing & fun experience that will equip your child to take on the rest of the busy school year! We hope they will come out & join us as we dig into God's Word & focus on Him, all while having an absolute BLAST with some whacky activities around camp!
Want to stay in the know?
Want to stay up to date on all that God is doing here at Camp Sankanac! Follow us on our multiple social media accounts or sign-up for our regular newsletters and email communications!
Sign up for our newsletter!