On April 18, 2021 (2PM-4PM) Camp Sankanac is holding its Spring Open House at main camp. During this time we will have a staff member up at our gym building to greet those who would like to see the progress that has been made on the project. Anyone is welcome to stop by, visit with us, spend time in prayer for the project and for camp, and sign their name or an encouraging message on the gym floor!
To learn more contact us at info@campsankanac.org or call us at 610-469-6320.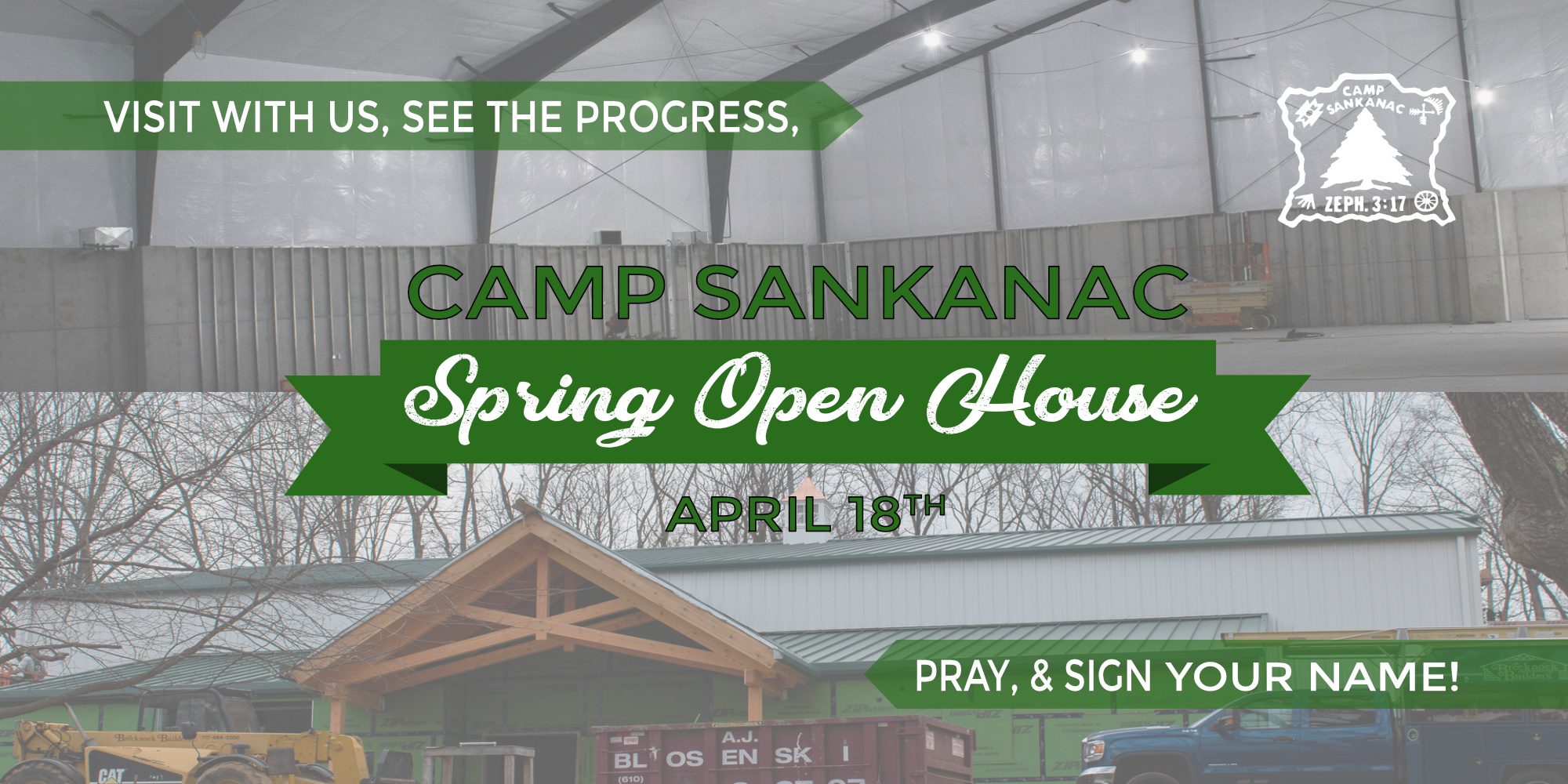 Want to stay in the know?
Want to stay up to date on all that God is doing here at Camp Sankanac! Follow us on our multiple social media accounts or sign-up for our regular newsletters and email communications!
Sign up for our newsletter!