Happening on September 17-19, 2021
You do not want to miss our upcoming Alumni Retreat, happening on September 17th-19th! Reconnect with old friends, share your favorite camp memories (and place on earth ?) with your family, rest, partake in your favorite camp activities, eat some beloved camp meals, bring back some camp traditions, and see what God has done!
Come by yourself, a group of fellow alumni, or bring your spouse and/or family!
This Retreat starts on Friday after dinner at 7:00pm and programming ends on Saturday night with the option of staying over a second night with a continental breakfast early Sunday morning. There is also a day rate if you don't want to spend the night and just want to come for a day!
Will multiple room and board options, there are accommodations to suite your needs!
To learn more about Camp Sankanac, contact us at info@campsankanac.org or call us at 610-469-6320.
Information on our Family Rate is found in the pricing section below. If you are coming as a family larger than three individuals please contact us for more information on special rates.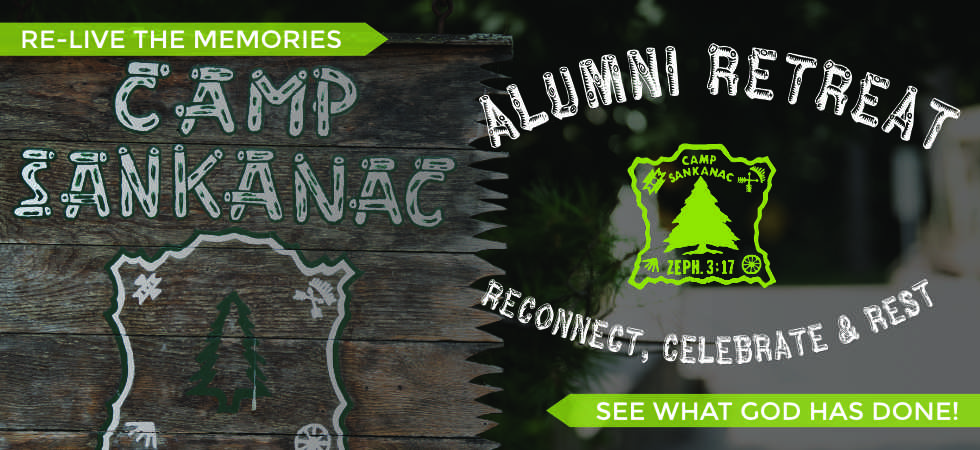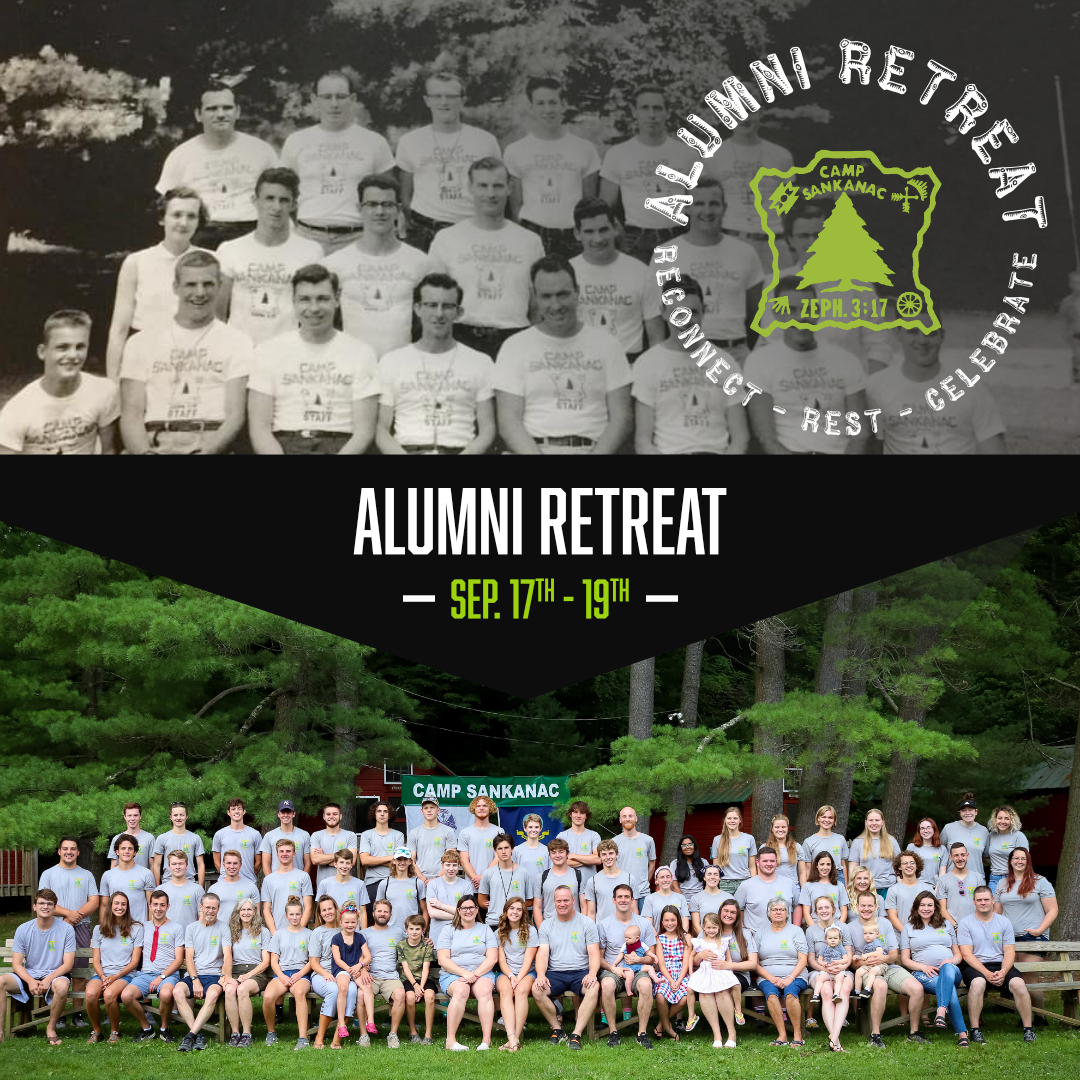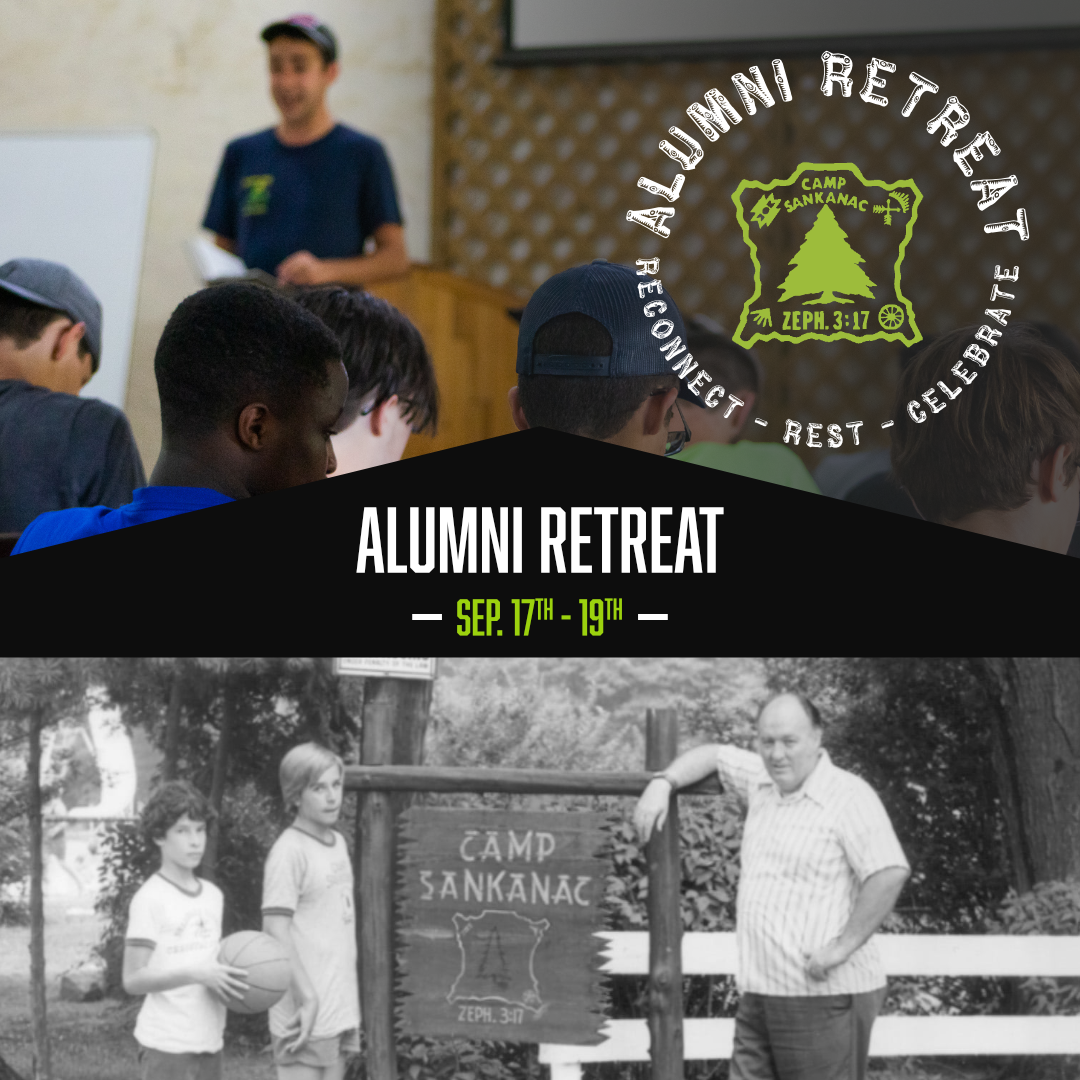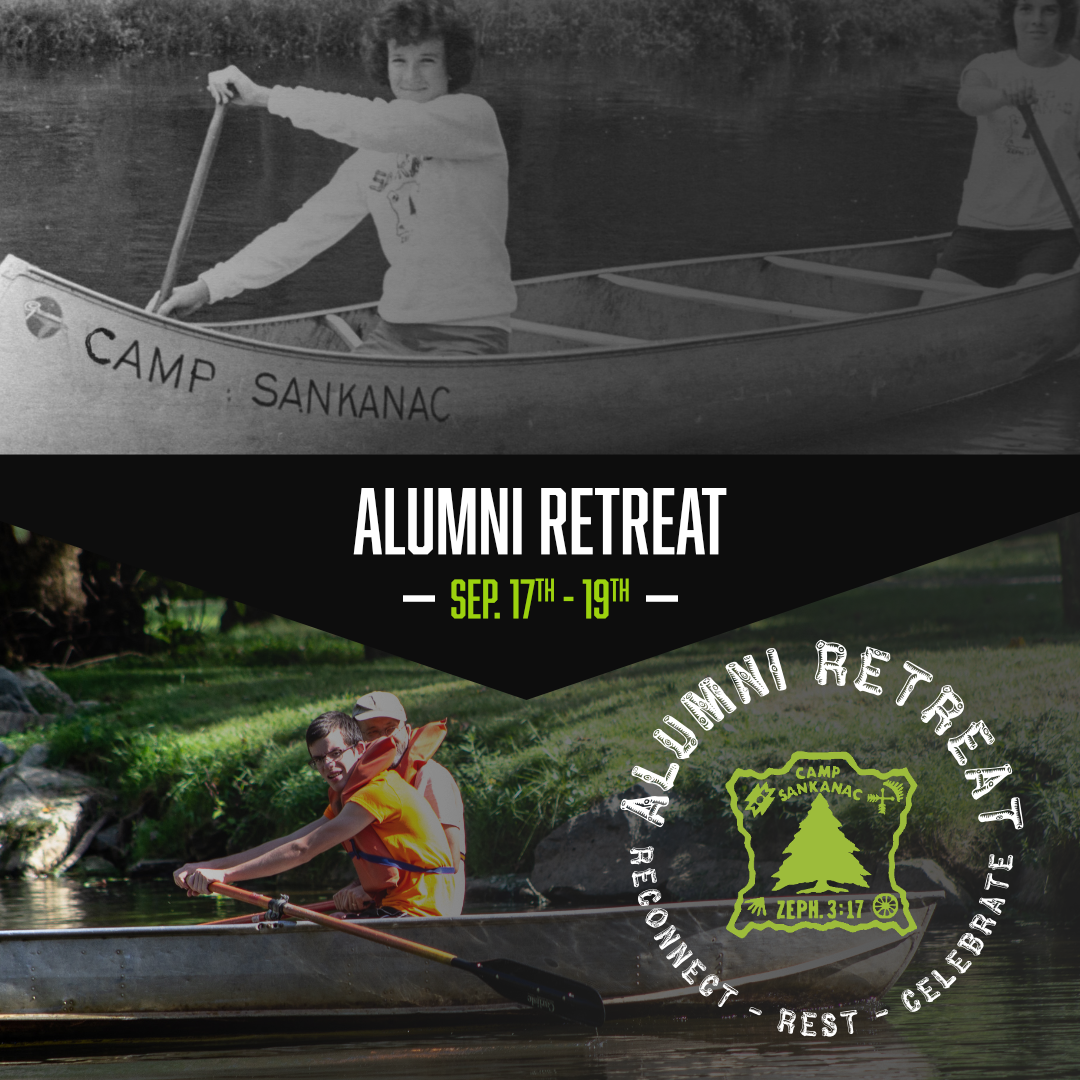 A weekend to remember at an affordable price!
Day Rate
Three meals on Saturday
Access to all programs and activities on Saturday
Youth
Must attend and bunk with parents or gaurdian
Must be under 18yrs old
Shared**
Group dorm for Male (Cliffside)
Group dorm for female (Parker)
Semi-private bathrooms
For those 18 or older
Private 1**
Private room or cabin (Pinesite/Creekside)
Detached shared bathrooms / bath houses
Private 2**
Private room (Traber, Scott, Infirmary, Banks)
Private bathrooms
* *These prices all include options for a two-night stay (Friday-Sunday), 3 meals, 1 continental breakfast on Sunday, and access to all programs & activities.
Family Rate: First three individuals in family coming will be charged the full rate based on which tier your choose above (i.e. Day Rate, Shared, Private, etc.), all additional children after that will be charged the meal cost per child only ($40 for the whole weekend, or $28 for the day rate)
Want to stay in the know?
Want to stay up to date on all that God is doing here at Camp Sankanac! Follow us on our multiple social media accounts or sign-up for our regular newsletters and email communications!
Sign up for our newsletter!