More information coming soon!
Happening on September 17-19, 2021
Ready yo re-live your favorite camp memories or reconnect with your fellow alumni?! You do not want to miss our Alumni Retreat! You'll have a chance to eat your favorite camp meals, take part in the traditional camp activities, and catch up with all your Sankanac friends! Stay tuned for more information coming soon!
To learn more about Camp Sankanac, contact us at info@campsankanac.org or call us at 610-469-6320.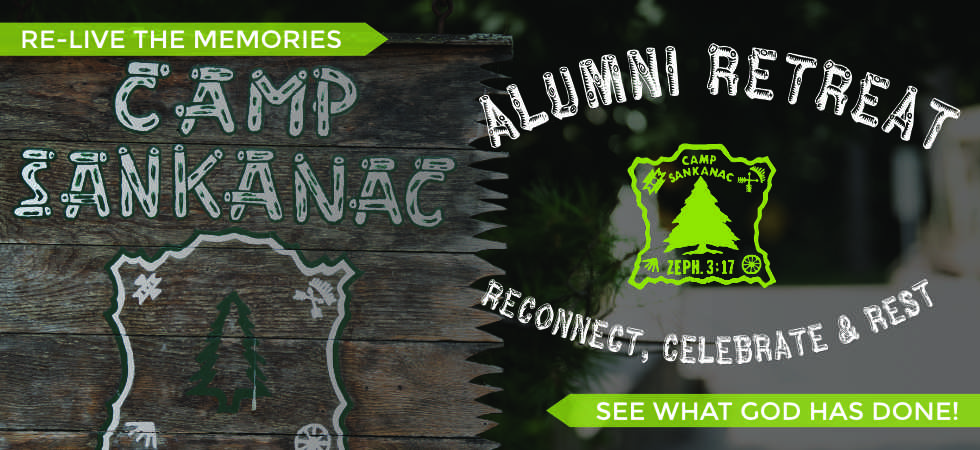 A weekend to remember at an affordable price!
Day Rate
Three meals on Saturday
Access to all programs and activities on Saturday
Youth
Must attend and bunk with parents or gaurdian
Must be under 18yrs old
Shared**
Group dorm for Male (Cliffside)
Group dorm for female (Parker)
Semi-private bathrooms
For those 18 or older
Private 1**
Private room or cabin (Pinesite/Creekside)
Detached shared bathrooms / bath houses
Private 2**
Private room (Traber, Scott, Infirmary, Banks)
Private bathrooms
* *These prices all include options for a two-night stay (Friday-Sunday), 3 meals, 1 continental breakfast on Sunday, and access to all programs & activities.
As we seek the safest and most effective ways to continue running our programming, we will be tracking the latest CDC and PA Health Department recommendations. Our goal is to maintain a safe environment by educating our campers and staff on safe practices and risk management. This will include a regular routine of sanitizing the facilities as well as regulating proper hygiene for the campers and staff within their daily routine. Camper group sizes will be regulated and cohorted to manage exposure potential. Common areas will be used only by one group at a time and will be completely sanitized/disinfected between groups.
Masked/gloved staff members will be serving food to campers from behind serving tables with plexiglass barriers. Rigorous sanitation of food service and dining areas will be in place. Campers will be provided areas where they can eat their meals in a socially distanced setting.
While we will not be requiring campers or counselors to wear masks all day, we will ask each camper and counselor to bring a mask along for certain settings where social distancing may not be possible. For outdoor play and indoor activities where the campers can spread out, we will not be requiring masks. However, as parents, if you prefer that your child wear a mask, they are welcome to do so.
Campers will be reminded to wash hands often, socially distance where possible and practice good hygiene during camp to preventing the spread of Covid19 and other illnesses.
Campers will undergo a health screening at drop off which will include a temperature check and health risk questions. We ask that families keep sick campers at home. Families will not be charged for campers that are kept home because they are sick.
Campers should come prepared to spend time outside every day the weather permits. We are thankful for the 150 acres and spread out facilities here at camp, and we believe that we can still offer a fun, safe, spiritually enriching experience for your child under the guidelines in place.
Want to stay in the know?
Want to stay up to date on all that God is doing here at Camp Sankanac? Sign-up for our regular newsletters and email communications!